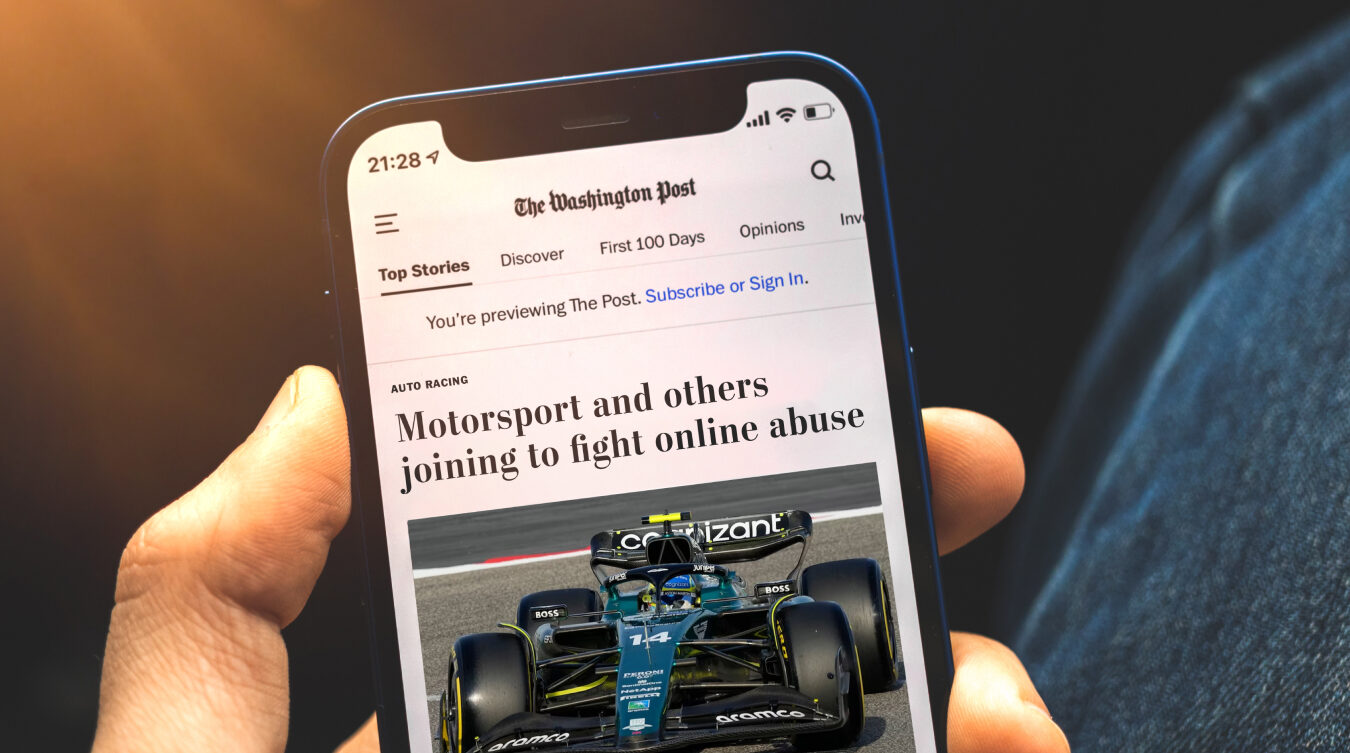 Motorsport's governing body will attempt to drive out online hate speech and abuse by collaborating with other affected groups.
The FIA said it has support from the European Commission, motorcyling's governing body, and Professional Game Match Officials Limited — the body responsible for match officials in English professional soccer — to tackle the problems.
The FIA revealed its strategic approach in a white paper on Thursday that "sets out the sustained and collaborative approach the FIA will adopt in confronting online toxicity," it said in a statement.
The document called "A Strategic Response To Online Hate Speech In Sport" has drawn on expertise from industry experts and government institutions. It was presented to the FIA's 241 member clubs and also shared at a World Motor Sport Council in Bahrain on Thursday ahead of the season-opening Formula One race on Sunday.